Dr. Maria Teresa Montilla, President of the Dominican Community in USA, Discusses Redistricting on ABC Channel 7
Washington, DC (March 31, 2012). Dr. Maria Teresa Montilla, National, DANR President of the Dominican community in USA, was interviewed by Television Anchor Joe Torres on ABC Channel 7. The interview will be broadcast in "Tempo," a weekly round-table discussion television show about topics affecting and relating to Hispanic citizens.
The interview will be aired this Sunday morning, April 1, 2012 on ABC, Channel 7, and will be available online at http://abclocal.go.com/wabc/story?section=news&id=5790398
Following, more information posted on ABC Channel 7 website about Tempo and interview with DANR President.
NEW YORK — Concerned about the Hispanic community? If you are, be sure to tune into "Tiempo."
"Tempo" is a weekly round-table discussion show about topics affecting and relating to Hispanic citizens.
Please join us for "Tempo" on Sunday mornings, only on ABC-7!
CONTACT US: Click here to send us an email.
This week on Tiempo: Sunday, April 1st, 2012
Joe Torres will share the critical role Latinos will play in the upcoming elections. He'll have information on two Hispanic groups that have partnered with LULAC, the League of United Latin American Citizens, to get out the vote. Their effort is called "Latinos for democracy," part of "movimiento Hispano," that educates voters about key issues and helps Latino immigrants become citizens. Torres will be joined by Ralina Cardona, the New York State Director of LULAC, to talk about the push to register voters.
Later on, Torres will speak to Maria Teresa Montilla, president of the Dominican American National Roundtable; and David Birdsell, dean of Baruch College School of Public Affairs, to talk about the topic of redistricting. The changing demographics have led to a push for a new district that properly represents the growing Latino population. While the map was redrawn last week, it did not create a new district. Instead, it has enlarged an existing one increasing the number of latino constituents. This will play a big role in whether or not another Latino is voted into Congress.
ABOUT MARIA TERESA MONTILLA
Dr. Maria Teresa Montilla (Washington, DC)
President
mtmontilla@danr.org
Founder and president of the Institute For Latino Studies, Inc., whose mission is to research, disseminate and celebrate Latino Heritage in the United States. Maria Teresa seeks the development of Latino Leadership, and defining of the role Latinos play in this society. She does work in this area through radio and television programs, publications in periodicals, public forums, conferences and workshops.
.
Maria Teresa is the president of the Dominican American National Roundtable, the only national organization representing and advocating for the interests and rights of Dominicans in the United states and its territories; as well as the president of the Conference on Dominican Affairs of New Jersey, which gathers over 500 leaders annually to analyze and evaluate issues affecting the growth and development of this community and design action plans to address them.
.
Her educational background includes a Bachelor's Degree in Psychology from Thomas Edison State College, Trenton, NJ; A Master's Degree in Administrative Sciences from Fairleigh Dickinson University, Teaneck, NJ; A Masters and Doctorate Degree in Christian 'counseling from Universidad Nuevo Pacto Internacional, Florida.
.
Professionally, she has an established career in management with the New Jersey Judiciary, possessing strong organizational, interpersonal and communication skills. She has extensive experience in training and teaching, and is an accomplished communicator.
.
She has authored numerous teaching manuals in behavioral sciences. Her book, Latina y Evangélica in the United States, an analysis of the religious and cultural factors that converge in gender oppression, is a text book at The Christian University de New Jersey, New Covenant University in Florida, and Latin University of Theology en Bridgeport, Connecticut, where she is an adjunct professor.
.
Her established record of community outreach, organizing and activism spans 25 years, and has earned her accolades and service awards from organizations, agencies and elected officials.
ABOUT JOE TORRES
http://abclocal.go.com/wabc/bio?section=resources/inside_station/newsteam&id=5771942
Joe Torres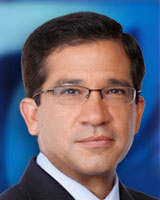 joetorres.wabc
Joe Torres reports and anchors the weekend evening news on WABC-TV.Joe is a full-fledged, purebred New Yorker. He was born in Brooklyn. He attended P.S. 198 until the sixth grade when his family moved to Northern Westchester County. He is a graduate of John Jay High School in Cross River.After high school, Joe continued his education at SUNY Brockport, where he earned a B.S. in Communications. Along with his wife Fran and their two boys, Joe still lives in the town where he grew up.Joe joined the Eyewitness News team as a general assignment reporter in 1997.
Throughout the last nine years he has established himself as one of the premier street reporters here in the nation's #1 television market.
Versatility is his strength. Crime, politics, education, transportation, business, whatever the subject, Joe has covered it all with an engaging and energetic style that fellow New Yorkers have come to know and love.Perhaps most memorable for viewers has been Joe's extensive coverage of the late Pope John Paul II. Before the Holy Father's death, Joe followed the globe-trotting Pontiff on his trips to Cuba, Mexico, and the Holy Land, providing New Yorkers with local angles to worldly events.
Joe was at the Vatican for the Pope's Silver Anniversary and for his death, when millions flocked to Rome to say goodbye to the spiritual leader. And lastly, Joe was at St. Peter's Square when the white smoke from the Sistine Chapel informed the world of the historic election of Pope Benedict the XVI.
Two days a week Joe sets aside his reporter's pad and heads to the anchor desk. Each Saturday and Sunday Joe serves as the Co-Anchor of Eyewitness News This Weekend.Joe's distinctive storytelling ability garnered him a Peabody Award and the Edward R. Murrow Award for his reports on the world-changing events of September 11th.
Joe also earned an Emmy Award for his coverage of the Greenpoint Gas Tank Implosions in 2001.Joe started his television career in 1987 as an NBC Page in New York. He first reporting job was at WSAV-TV in Savannah, Georgia where he served as a general assignment reporter and beat reporter covering county government. Joe then moved to the ABC affiliate WNEP-TV in Scranton/Wilkes-Barre, Pennsylvania to work as a Consumer Reporter, general assignment reporter and Weekend Anchor. In 1992 Joe landed a job as the Jersey Shore correspondent for Disney/ABC-owned WPVI-TV in Philadelphia.
Tags: DANR President Dr. Maria Teresa Montilla to Discuss Redistricting on ABC Channel 7 in New York City